Renewing Your Smile With Invisalign
Even if you've never had braces, chances are your parents and grandparents did. Automatically, this means you might be a bit apprehensive about the prospect of having to get them installed. Thankfully, advancements in orthodontics have made the process much less painful. Companies like Invisalign offer teeth straightening without the hassle of metal brackets and wires. Let's see how Invisalign works, and what it's all about.
How Does It Work?
Invisalign uses clear plastic trays that are custom made for each patient based on an impression taken before treatment begins. These removable appliances move teeth into place over time as they gradually shift their positions due to normal growth or tooth movement caused by orthodontic forces. The result is a series of perfectly aligned images displayed on a computer monitor which appear invisible when worn. This technology allows patients and doctors alike to see exactly what's happening at any given moment during treatment.
The process takes approximately 6-12 months from start to finish. During this period, we'll work closely together to determine how best to achieve your smile goals. We will also be sure that you understand the entire procedure so there are no surprises along the way.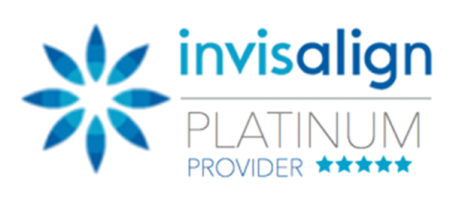 Why Choose Invisalign Over Traditional Braces?
With Invisalign, you can have a straighter, more beautiful smile without the hassle of traditional braces. And with Invisalign's patented design and technology, you'll be able to eat and drink whatever you want, whenever you want-without removing your aligners. And with Invisalign, you won't have to worry about the embarrassment of being "stuck" in a fixed position in public. You will look great!
How Much Does Invisalign Typically Cost?
Invisalign is typically less expensive than other types of orthodontic treatment options because it doesn't require any metal brackets or wires attached to teeth. The cost for an average case depends on several factors including: how many months are needed; whether there are additional procedures required (such as extractions); what type of tooth movement is involved; where the patient lives; and if they need retainers after their treatment has been completed.
Schedule Your Invisalign Consultation
If you have questions about your smile, schedule a consultation today! We will be happy to discuss all aspects of your smile with you in person so that we can determine which option would best suit your needs.